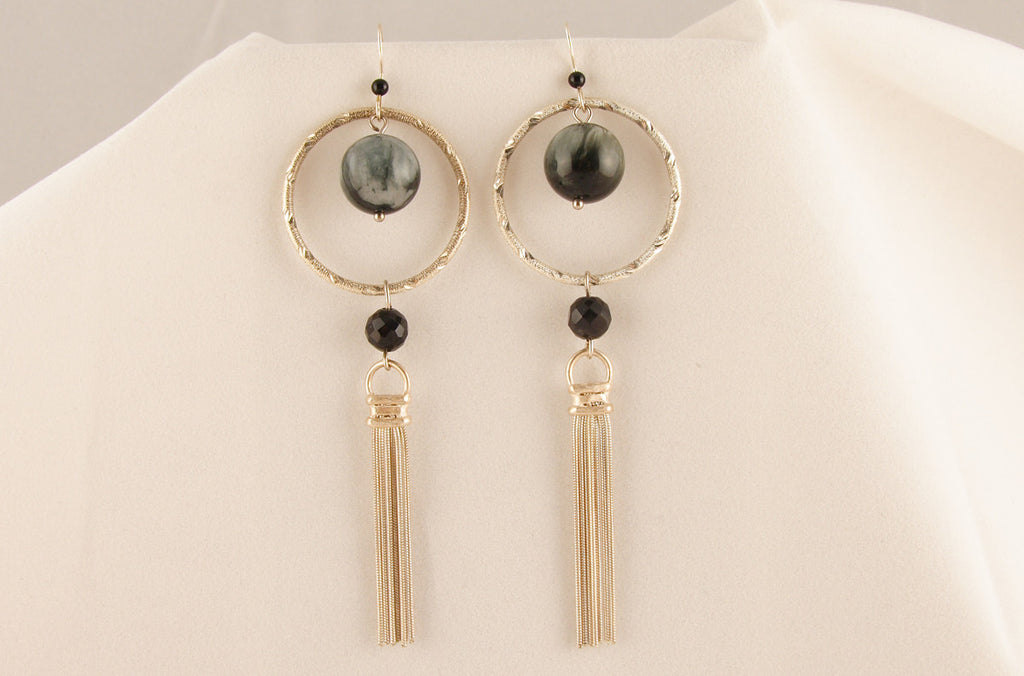 Cat's Eyes Silver Hoops and Tassel Earrings
$50.00
Mysterious and beautiful as a full moon
These earrings measure 4 1/2 inches long and have grey cat's eye, obsidian, and onyx stones.
I design and make all of my jewelry by hand. Because they are made by hand each piece is unique. Each style is made in a small batch of usually two of a kind, and never more than three of a kind. I hope you enjoy them.