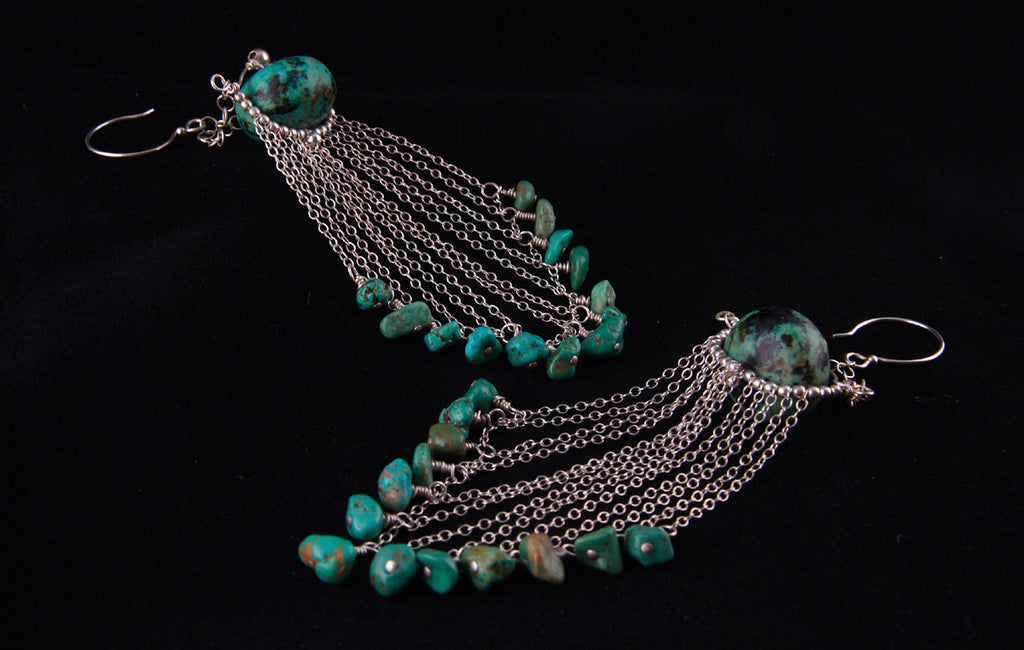 Dramatic Turquoise and Silver Earrings
$0.00
A large African turquoise bead surrounded by sterling silver beads and chain capped with rough turquoise nuggets from the Sierra Nevada's create a dramatic, elegant but edgy pair of earrings. The combination of the smooth large bead and shiny silver contrasts nicely with the V and natural stones at the base. The silver waterfall of chain completes the transition between the smooth turquoise and silver spheres and the natural formations of turquoise. All my jewelry is my own design and each piece is unique.
These earrings are around 5 inches long. The can be worn with casual attire or for fun and spirited evenings out.
I design and make all of my jewelry by hand. Because they are made by hand each piece is unique. Each style is made in a small batch of usually two of a kind, and never more than three of a kind. I hope you enjoy them.