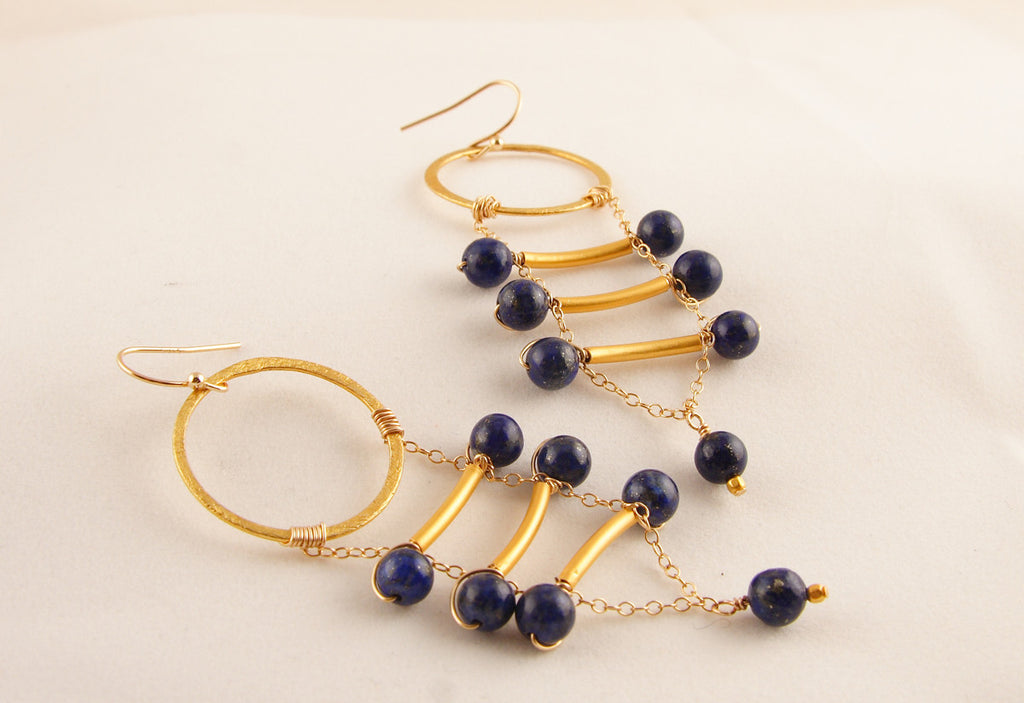 Lovely Lapis and Gold Earrings
$0.00
Beautiful Lapis Lazuli containing small flecks of pyrite balance perfectly with 24K gold vermeil hoop and beads. These earrings are 3 1/4 inches long and have a design that feels both ancient and contemporary.
Because of the clean lines, the quality materials, and the beautiful design they transition nicely from office wear, to cocktail party, to art gallery or museum opening, to brunch with friends. They make a flexible and beautiful addition to any wardrobe.
I design and make all of my jewelry by hand. Because they are made by hand each piece is unique. Each style is made in a small batch of usually two of a kind, and never more than three of a kind. I hope you enjoy them.