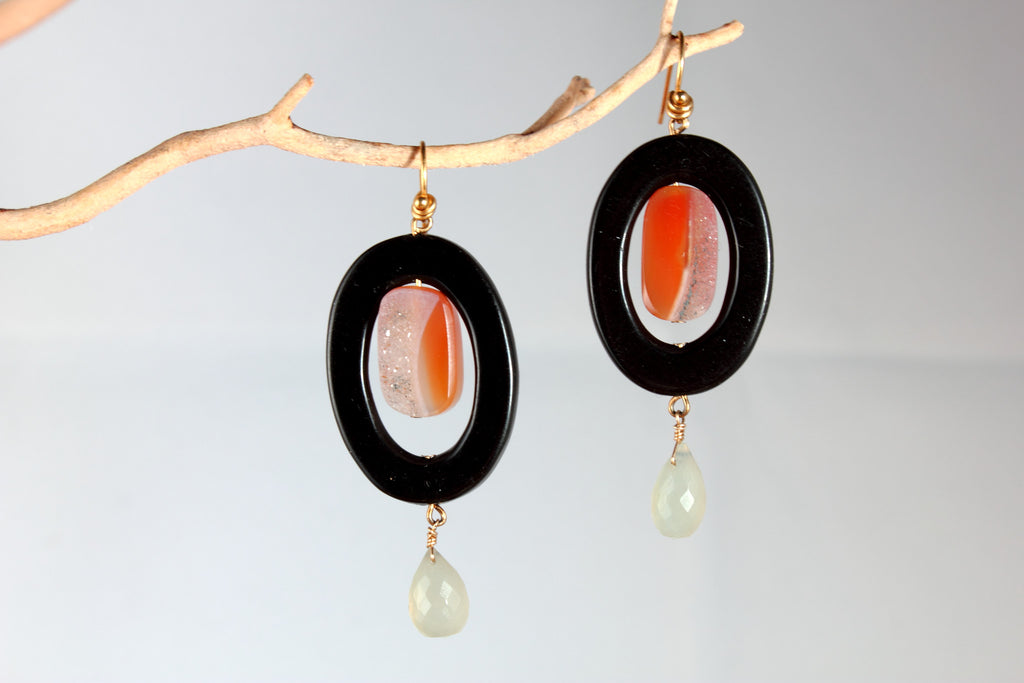 Onyx and Druzy Earrings
$60.00
Lightweight and medium length dangle earrings made of onyx, agate druzy, and chalcedony.
These pair nicely with the Chainmail Brass and Chalcedony necklace and the Chainmail Brass on Onyx bracelet.
I design and make all of my jewelry by hand. Because they are made by hand each piece is unique. Each style is made in a small batch of usually two of a kind, and never more than three of a kind. I hope you enjoy them.